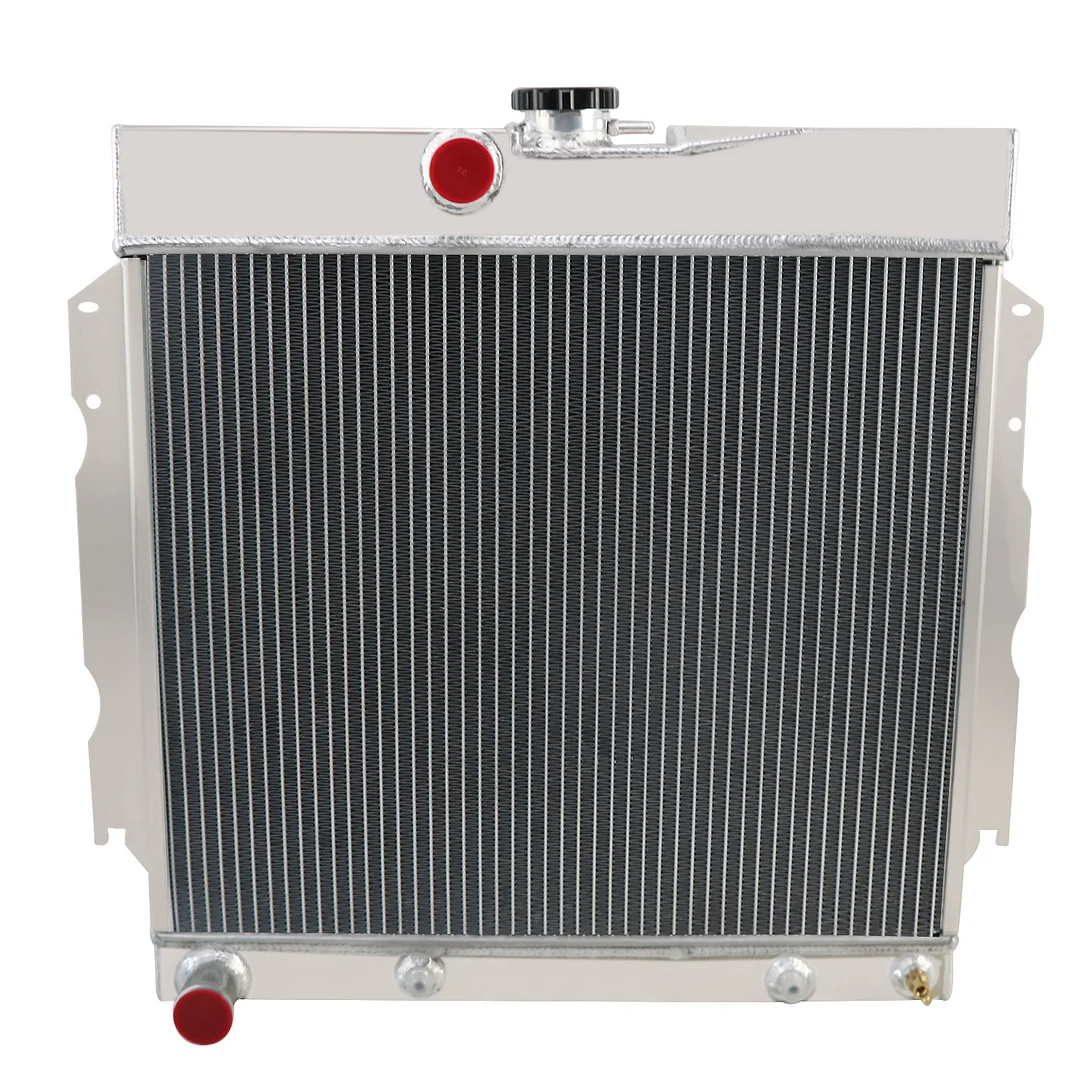 ${data.index + 1}/11
Description
Fitment
Shipping
Warranty
Select a vehicle to verify fitment
Please check if this fits your vehicle before purchasing
Select a vehicle to verify fitment
Select a vehicle to verify fitment
Select a vehicle to verify fitment
1967 Dodge Charger 4.5L 4473CC 273Cu. In. V8
1966-1969 Dodge Charger 5.2L 5211CC 318Cu. In. V8 & 6.3L 383Cu. In. V8 & 7.0L 426Cu. In. V8
1966 Dodge Charger 5.9L 5917CC 361Cu. In. V8
1967-1969 Dodge Charger 7.2L 7211CC 440Cu. In. V8
1965-1968 Dodge Coronet 4.5L 4473CC 273Cu. In. V8
1965-1969 Dodge Coronet 5.2L 5211CC 318Cu. In. V8 & 6.3L 383Cu. In. V8 & 7.0L 426Cu. In. V8
1965-1966 Dodge Coronet 5.9L 361Cu. In. V8
1966-1969 Dodge Coronet 7.2L 7211CC 440Cu. In. V8
1966 Dodge Polara 4.5L 4473CC 273Cu. In. V8
1965-1969 Dodge Polara 5.2L 5211CC 318Cu. In. V8 & 6.3L 383Cu. In. V8
1965 Dodge Polara 6.7L 6769CC 413Cu. In. V8 & 7.0L 6981CC 426Cu. In. V8
1966-1969 Dodge Polara 7.2L 7211CC 440Cu. In. V8
1965-1967 Dodge W100 Series 5.2L 5211CC 318Cu. In. V8
1967 Dodge W100 Series 6.3L 6286CC 383Cu. In. V8
1968-1969 Dodge W200 Pickup 5.2L 5211CC 318Cu. In. V8 & 6.3L 383Cu. In. V8 GAS
1965-1967 Dodge W200 Series 5.2L 5211CC 318Cu. In. V8
1967 Dodge W200 Series 6.3L 6286CC 383Cu. In. V8
1965-1967 Dodge W300 Series 5.2L 5211CC 318Cu. In. V8
1967 Dodge W300 Series 6.3L 383Cu. In. V8
1965-1968 Plymouth Barracuda 4.5L 4473CC 273Cu. In. V8
1966-1969 Plymouth Barracuda 5.2L 5211CC 318Cu. In. V8
1968-1969 Plymouth Barracuda 5.6L 340Cu. In. V8 & 7.0L 6981CC 426Cu. In. V8
1967-1969 Plymouth Barracuda 6.3L 383Cu. In. V8
1965-1968 Plymouth Belvedere 4.5L 273Cu. In. V8 & 5.2L 5211CC 318Cu. In. V8
1965-1966 Plymouth Belvedere 5.9L 5917CC 361Cu. In. V8
1965-1969 Plymouth Belvedere 6.3L 383Cu. In. V8 & 7.0L 6981CC 426Cu. In. V8
1966-1967 Plymouth Belvedere 7.2L 7211CC 440Cu. In. V8
1965-1967 Plymouth Belvedere II 4.5L 273Cu. In. V8 & 6.3L 383Cu. In. V8 & 7.0L 426Cu. In. V8
1965-1966 Plymouth Belvedere II 5.2L 5211CC 318Cu. In. V8
1966 Plymouth Belvedere II 5.9L 361Cu. In. V8
1967 Plymouth Belvedere II 7.2L 7211CC 440Cu. In. V8
1964-1965 Plymouth Fury 4.5L 273Cu. In. V8
1964-1969 Plymouth Fury 5.2L 5211CC 318Cu. In. V8 & 6.3L 383Cu. In. V8
1964-1966 Plymouth Fury 5.9L 5917CC 361Cu. In. V8 & 7.0L 6981CC 426Cu. In. V8
1964 Plymouth Fury 6.7L 6769CC 413Cu. In. V8
1966-1969 Plymouth Fury 7.2L 7211CC 440Cu. In. V8
1968-1969 Plymouth Fury I 5.2L 5211CC 318Cu. In. V8 & 6.3L 383Cu. In. V8 & 7.2L 7211CC 440Cu. In. V8
1965 Plymouth Fury II 4.5L 273Cu. In. V8 & 7.0L 426Cu. In. V8
1968-1969 Plymouth Fury II 5.2L 5211CC 318Cu. In. V8 & 7.2L 7211CC 440Cu. In. V8
1965-1966,1968-1969 Plymouth Fury II 6.3L 383Cu. In. V8
1965 Plymouth Fury III 4.5L 273Cu. In. V8 & 7.0L 426Cu. In. V8
1968-1969 Plymouth Fury III 5.2L 5211CC 318Cu. In. V8 & 7.2L 7211CC 440Cu. In. V8
1965-1969 Plymouth Fury III 6.3L 383Cu. In. V8
1968 Plymouth GTX 5.2L 5211CC 318Cu. In. V8 & 6.3L 383Cu. In. V8
1967-1969 Plymouth GTX 7.0L 426Cu. In. V8 & 7.2L 7211CC 440Cu. In. V8
1965-1968 Plymouth Satellite 4.5L 273Cu. In. V8
1965-1969 Plymouth Satellite 5.2L 5211CC 318Cu. In. V8 & 6.3L 383Cu. In. V8
1968-1969 Plymouth Satellite 5.6L 5572CC 340Cu. In. V8
1965-1966 Plymouth Satellite 5.9L 5917CC 361Cu. In. V8
1965-1967 Plymouth Satellite 7.0L 6981CC 426Cu. In. V8
1966-1967 Plymouth Satellite 7.2L 7211CC 440Cu. In. V8
1965-1969 Plymouth Valiant 4.5L 273Cu. In. V8
1968-1969 Plymouth Valiant 5.2L 5211CC 318Cu. In. V8 & 5.6L 5572CC 340Cu. In. V8

Please Notice
To confirm that this part fits your vehicle, check your vehicle's Year, Make, Model, Trim and Engine in the Compatibility Table. Also review the notes section in the compatibility chart for additional specifications about this part.

Configuration:
High Performance Racing Spec.
4-Row of tubes Core Racing Design
Core Material: All Aluminum
Tank Material: AA5052 Aircraft Grade Aluminum
Surface Finish: Aircraft Grade Raw Aluminum
Includes CNC machined filler neck and cap
Core Dimensions: 18.11" H x 22" W x 2.44'' T
Overall Dimensions: 23-3/4" H x 26" W x 5.91" T
Upper Outlet Diameter : 1-1/2" located off-set in the Ccheck
Lower Inlet Diameter : 1-1/2" located on the Driver side
OEM Style Brass Petcock Drain.
Please Check the Size Before You Buy!

Description:
The core of the radiator is welded in vacuum brazing furnace, no epoxy.The Radiator are 100% welded by TIG.Stronger & Higher Capacity for Coolant than OEM units,Made of High Quality Full AA5052 Aircraft Grade Raw Aluminum Construction
Full Raw Aluminum radiator is designed to provide maximum cooling efficiency to prevent premature engine failure. Its light-weight, and high-heat transferring aluminum features a tube and fin design that, dramatically increases surface area that enables the heat to dissipate more efficiently. This High Quality Raw Aluminum Radiator is at least 35% to 45% more efficient than stock ones. Most importantly, it has a much higher capacity for coolant than stock ones, which means that your cooling system will be more efficient and will be more resistant to temperature surges in racing applications.
Aluminum plate is pressed, high quality and durable.
THE PROBLEM WE WILL HELP YOU SOLVED OUT
Customer Reviews
Here are what our customers say.
Wow you reached the bottom
Most liked
Highest ratings
Lowest ratings
The review would not show in product details on storefront since it does not support to.